WINNIE THE POOH: BLOOD AND HONEY Not all bad films are good. The inspiration behind Winnie The Pooh: Blood and Honey was apparently writer-director Rhys Frake-Waterfield's understanding that A.A. Milne's characters were going out of copyright, and so fair game for...
read more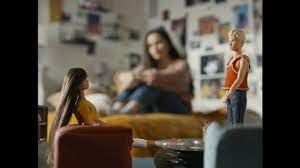 COMA I am increasingly belated. Already it is 2023 and I still haven't got around to dealing with the 2022 London Film Festival. However, in many respects the festival itself hadn't yet escaped the preceding lockdown years – obviously nobody was expected to wear a...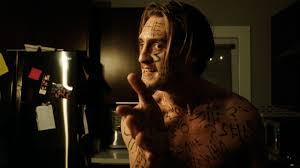 'Keep On Rollin', says a T-shirt on a little girl outside the Prince Charles Cinema, which I at first imagined was a reference to Jean Rollin, French director of sex vampire films and subject of the documentary Orchestrator of Storms, showing at Frightfest. The image...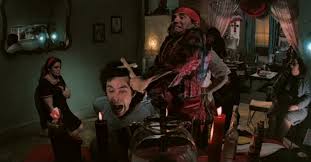 POSSESSION OF JOEL DELANEY This screening (part of Dukefest, a small festival curated by the Duke Mitchell Film Club) was busy, though thankfully not so busy that when a person of enormous stature sat in front of me I couldn't just shift to the seat next to me. What...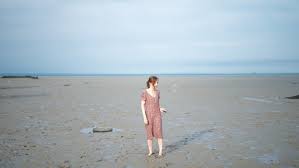 MEN I see that the Barbican are putting on a summer season of 'post-horror' films. Is that a film you see after a horror film, for light relief perhaps? Well no, apparently – it's just another iteration of our old friend 'elevated horror'. So the films in question...
I used to say that Michael Powell's Peeping Tom was my favourite film. That I don't say it now has nothing to do with the quality of the film or my changing perception of it; more, it's down to a realisation that there are too many films, and that I have too many...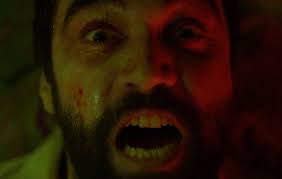 AMULET Can horror be 'progressive'? Actor and now director Romola Garai talks about 'changing the narrative' of horror with her first film but I'm not sure that she's managed it (what is this 'narrative' anyway?) though she might have thrown a few spokes in its...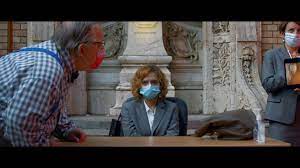 Ah, masks! Still de rigeur at the ICA at this point (this was before Plan B kicked in). During the London Film Festival I dared to go in there unmasked, which felt like a transgressive act, but hey, it was a festival and anyway isn't the ICA supposed to welcome...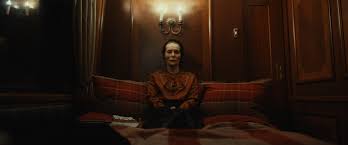 LA ABUELA In this Spanish film from Rec director Paco Plaza, Susana (Almudena Amor), a fashion model on the verge of success, has to take a career break when her grandmother Pilar (Vera Valdez) has a brain haemorrhage and she has to go and look after her, at least...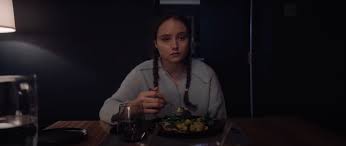 THE FEAST I remember overhearing a punter at the London Film Festival one year asking the guy next to him what he'd seen and he replied: 'A lot of films that could have been better'. My experience this year (last year) was a bit like that. Even before it started I had...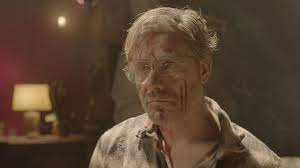 NIGHT DRIVE A mysterious fugue enveloped Frightfest last year – it's like it didn't really happen. But suddenly here I am again in the Empire Leicester Square, and – after a few 'missing' years - Dave is even back, and sitting next to me. It all feels suspiciously...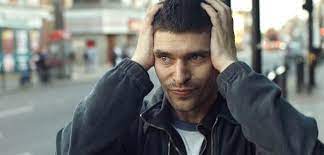 CENSOR Prano Bailey-Bond's Censor makes a link between censorship and (emotional, psychological) repression that's pretty obvious, but the film has a knack of making the obvious work – which has the additional virtue of being thematically appropriate. After all, the...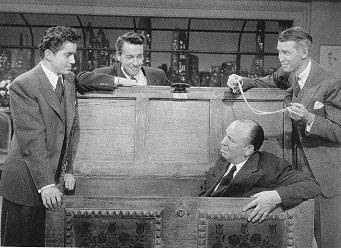 ROPE On the extras on my DVD of Alfred Hitchcock's Rope screenwriter Arthur Laurents nails several of the reasons why this adaptation of Patrick Hamilton's play (based on the Leopold/Loeb case in which a couple of students felt entitled to kill a 14 year old boy...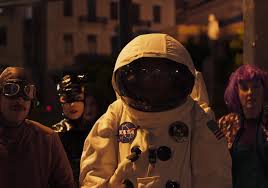 APPLES Who on earth, returning to the cinema after – well OK, during – a global pandemic would go and see a film that is about the pandemic, even if obliquely? About six people (including me) is the answer, if this afternoon showing is anything to go by. Apples seems...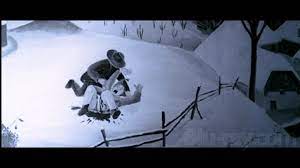 BLOOD AND BLACK LACE (1964) Mario Bava's The Girl Who Knew Too Much (1963) is said to be the first giallo, but of Bava's films it is this that feels like the ur-giallo, a template for everything that came after – not just 70's gialli, but 80's slasher films as well....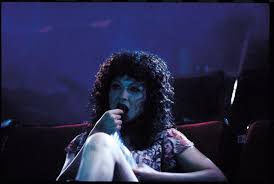 THE BOXER'S OMEN I saw this in late 2016 at the Barbican in a season called Cheap Thrills, a celebration of bad taste. Is this then a 'bad film'? If so, we need to dismiss any judgmental qualities that might still be clinging to the word 'bad'. We are not condemning...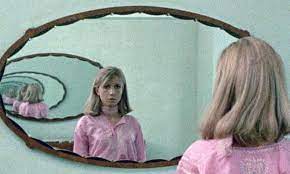 MYSTERIES OF LISBON (2010) Lockdown was a good time to finally sit down, maybe even lie down, and watch those films whose running time demanded an entire day devoted to them, and their extras. The Chilean director Raúl Ruiz, in the extras on the New Wave Films DVD of...